Story
of Golden Tech.
Well known and famous for it's exclusive designs & superb finishes with commendable product quality and competitive pricing.
Golden Tech Furniture Industries Sdn. Bhd. was established on 01 June 2001 by Mr. Lee You Beng. The company is principally involved in manufacturing of wooden furniture products caters mainly for export market. The range of furniture manufactured comprises of Dining Sets as well as the Living Series like Coffee Table, Lamp Table, Console Table, Nesting Table and etc.
Our company have successfully export its product widely to Europe, South America, Africa, Middle East and Australia. We are aggressively searching for new export market by setting up more marketing teams and actively exploring means to direct export our furniture to its end customers overseas worldwide.
Currently the company is managed by experienced directors who have been involved in woodworking and furniture manufacturing for more than 20 years. The total work force of the company has build up to about 400 head counts.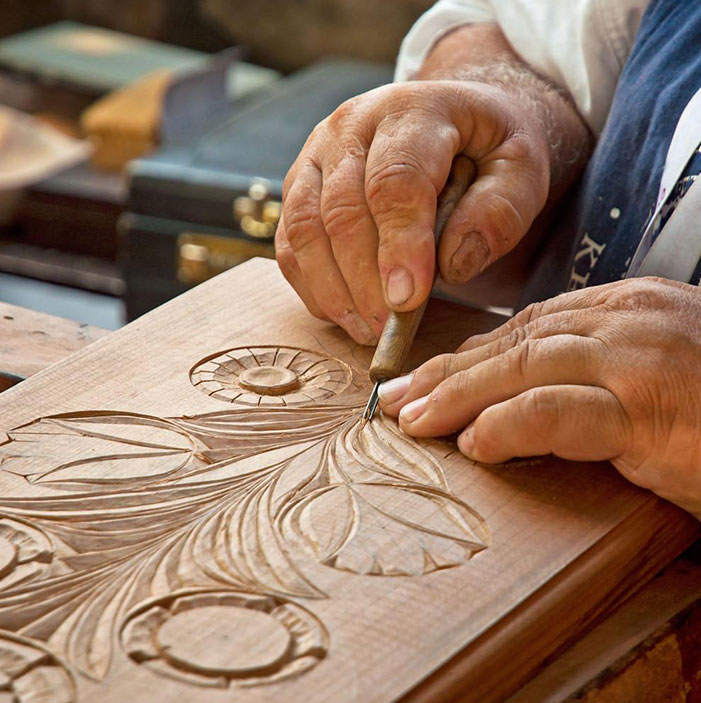 Rubber Wood Furniture & Perfect Engraving Skill
Our head office is located at Lot 4769, Batu 9, Kampung Paya Panjang, Bukit Pasir, 84300 Muar, Johor, West Malaysia. It comprises of 5 production blocks and 4 office blocks inclusive of our Designing & Creative Department with a total built up area of 84,600 square feet.
Some other major factories of Golden Tech Furniture Industries Sdn. Bhd includes Economical Dining Chair Factory, Colour Blending & Lacquer Factory, Factory Preparing Raw Rubber Wood & Engraving